MountainTRAX Vicinity Map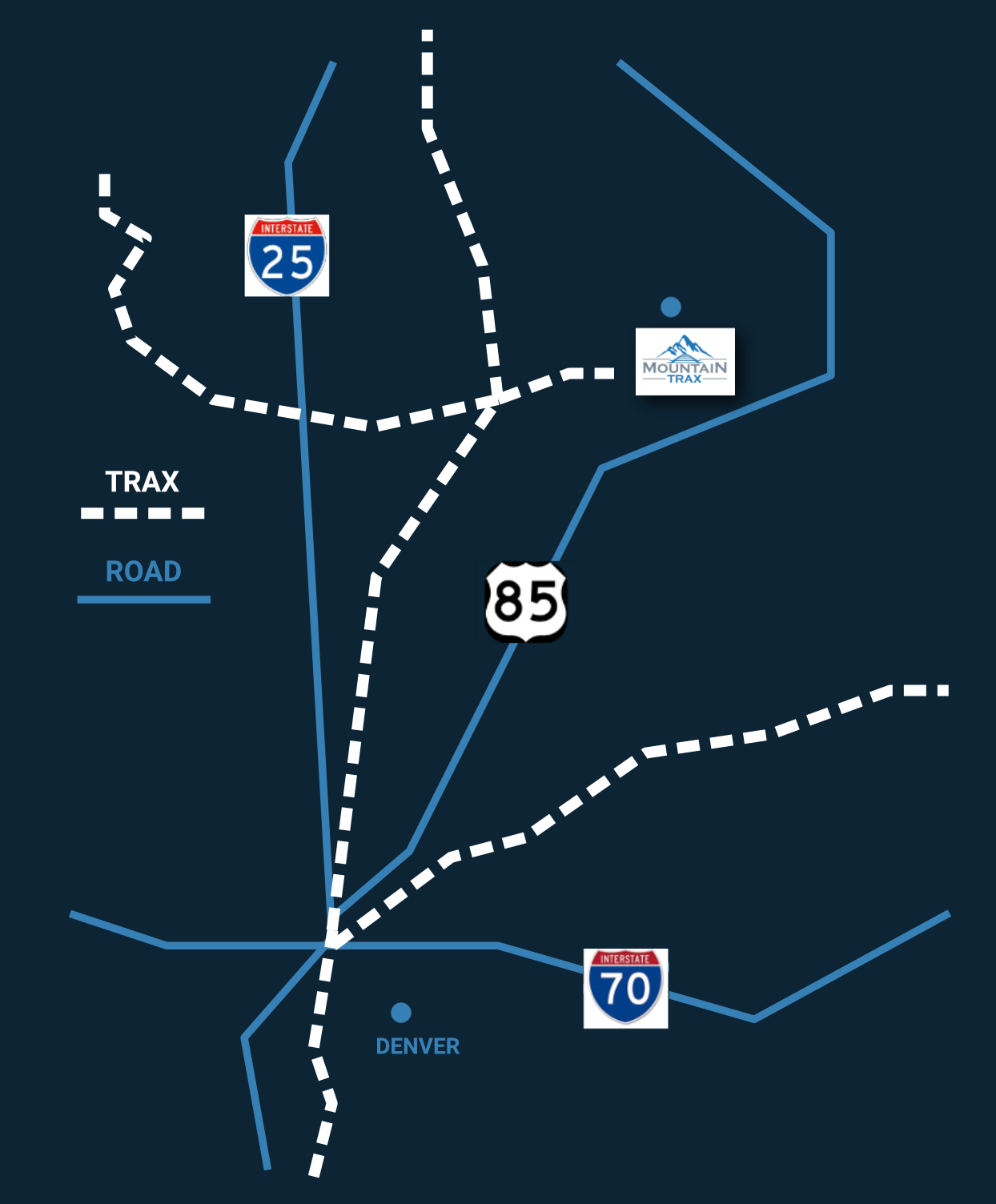 Thank you considering MountainTRAX for your transloading and terminaling needs. By partnering with MountainTRAX not only will you save time and money but you can rest assured that your products will be handled in a safe and efficient manner. Additional benefits of MountainTRAX terminal to consider is that we are zoned I-3 Industrial and located within the Weld County Enterprise Zone all of which will provide additional options to your business.
Below you will find links to additional resources to assist you along the way.
Terminal Address: 22744 County Rd 33, La Salle, CO  80620
Terminal Rail Address:  Zone I-3 Track 723 Spot 01 (La Salle)